Mýrarkvísl and
its tributaries
Myrarkvisl is a relatively small river that holds a great stock of brown trout along with getting good runs of salmon throughout the summer. The river runs trough plains on the Reykjaheiði plateau for the first 15km making it perfect for dry fly fishing, after that the river runs trough a canyon where the river is a bit more powerful and you can often see the fish you are targeting. For the last 4 km the river runs down the plains by Laxamýri and into the Laxá in Aðaldal about 5km from the ocean.
The river has an amazing character with such diversity that there should always be something for every angler weather it is fishing the plains with small flies or hitch or sight fishing for salmon in the canyon pools.


The fishing season starts on June 1st with brown trout fishing and at that time it is not unusual for angler to be catching 10-15 browns a day with a fairly good average size. Later in June the salmon start making their way up river in small numbers but they can be incredibly big and therefore anglers tend to loose most due to fishing with light trout tackle. The focus is mostly on brown trout so there are not many salmon caught in June every year.
June 20th to September 20th
The prime time period of fishing in Mýrarkvísl is from July 20th and throughout August with fresh runs coming in the whole of August. In the first part of prime time the salmon tends to be larger but in the beginning of August the grills start showing up as well increasing the numbers.
book your fishing in myrarkvisl
Iceland Fishing Guide
Phone: +354-6601642
Email: matti@icelandfishingguide.com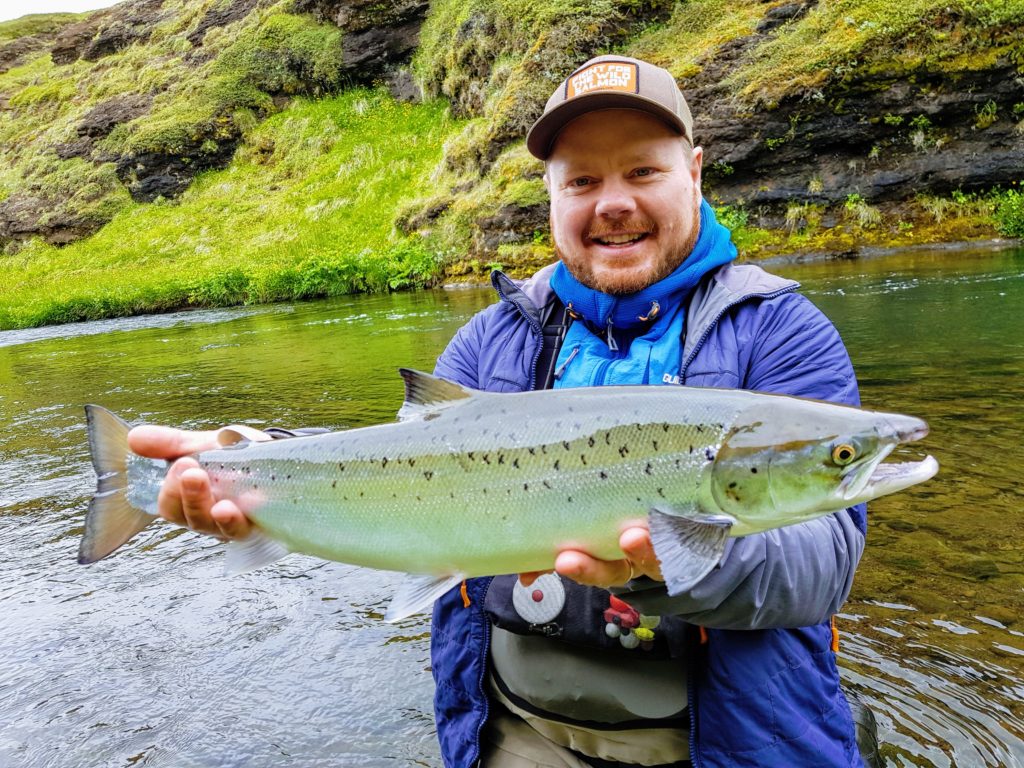 Although Mýrarkvísl is not a big river it can be a bit tricky to fish for salmon and therefore we recommend that every first timer would have a guide.​
The river like many rivers in Iceland used to allow worming for the salmon and the fishing number decreased dramatically after many years of killing salmon. After seeing what was happening the river was closed down to fishing for the 2013 season to try to help the stock recover.
In 2014 the river reopened and the rules where changed into fly only and catch and release and during the 2014 season we already noted a big difference with the highest number of salmon caught in 5 years.  Mýrarkvísl like other rivers that are part of the Laxá tributaries has a high average size and some years a 50% of multi winter salmon. The average size in 2014 was 75cm or roughly 10lbs.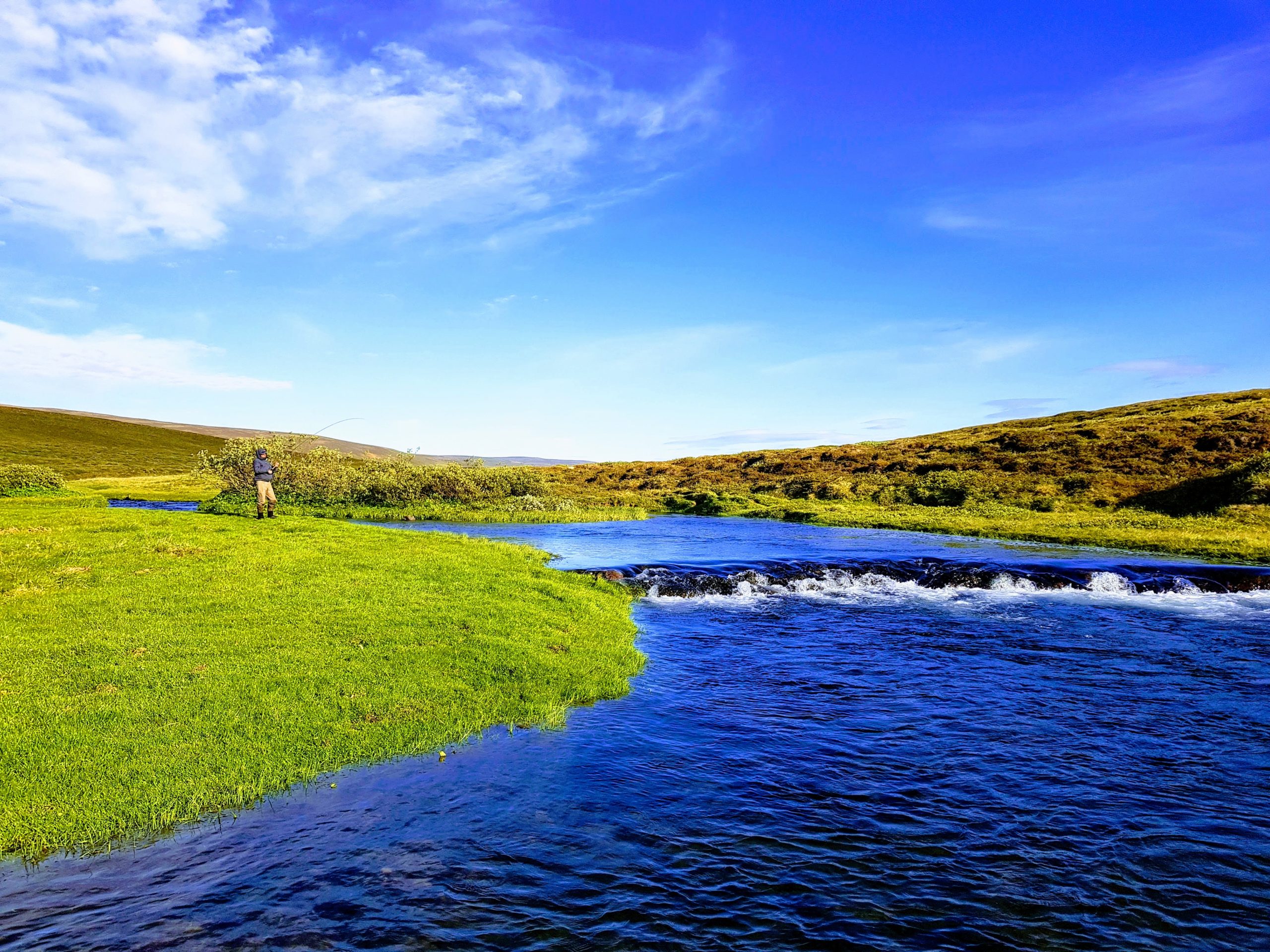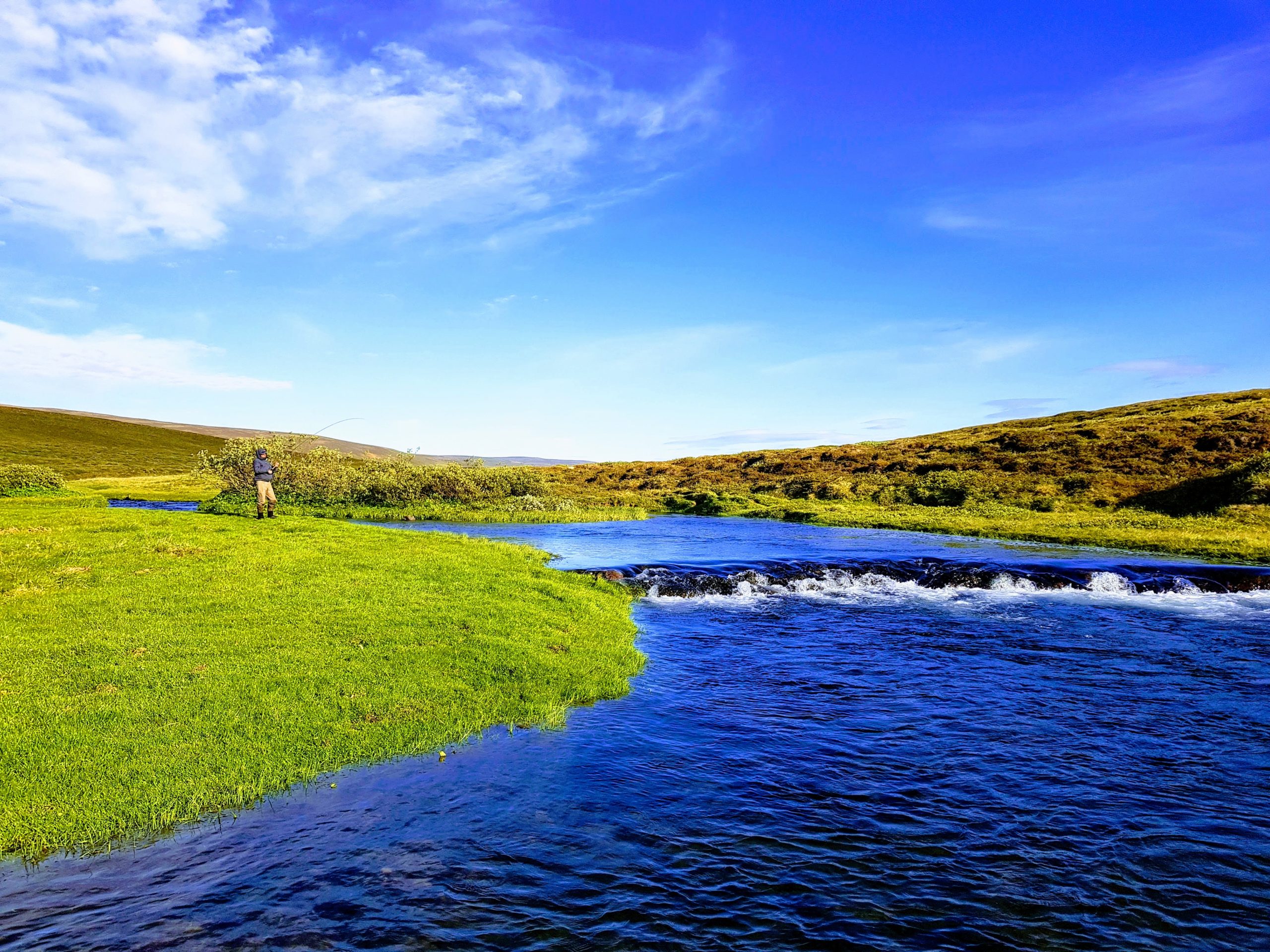 Along with the fishing in Mýrarkvísl a license for the Lake Langavatn is included in the permits. The lake holds a great big stock of small arctic char along with good size brown trout making it a great option for families. Rules: Fly, spin or bait.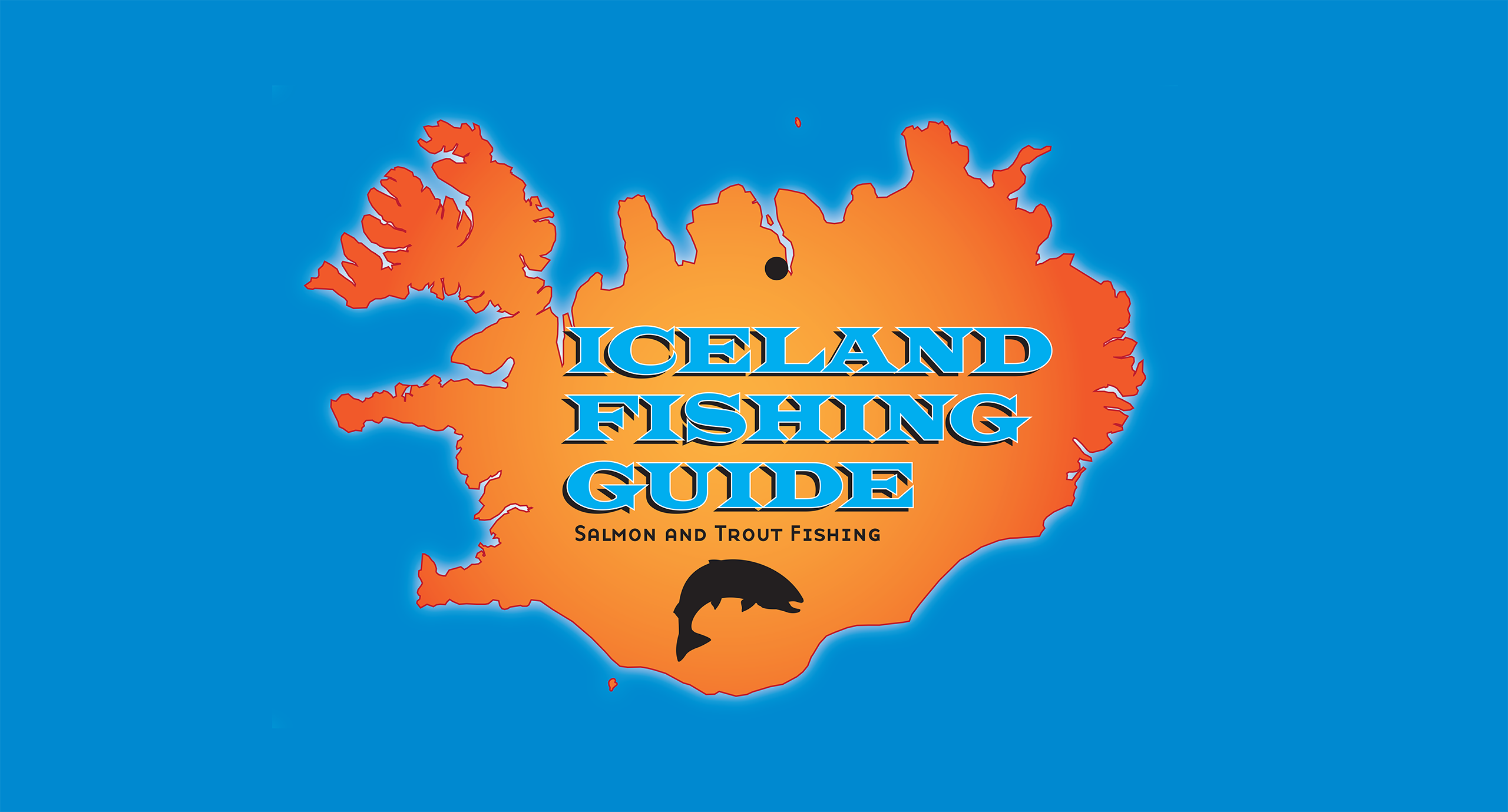 Iceland Fishing Guide was formed in 2009 in the purpose of inviting anglers from around the world to come to Iceland and make use of the experienced we have gained trough an endless urge to explore new water and get to know them well enough to be able to offer the same experience to others.
The company has grown a lot over these years and we are now proud lease holders on various rivers and beats in Northern Iceland and is Mýrarkvísl at the top of our list.
We also work closely with the biggest outfitters in Iceland and therefore we can offer a wide variety of water combined with our own rivers. This way can always offer you the same price of fishing permits as you would get when buying directly from them.
If you would like to combine the fishing in Mýrarkvísl with another river please send an email and we'll help you set up your whole trip.
book your fishing in myrarkvisl
Iceland Fishing Guide
Phone: +354-6601642
Email: matti@icelandfishingguide.com